Marta Mouka
Marta Mouka is a textile artist who creates collages using a unique approach to needle felting. She works with woven silk, often eco-printed with plant material, to make finished textiles with a smooth texture and soft-focus colour transitions. She experiments with centuries-old techniques of dyeing with natural dyes and combines them with the more contemporary method of botanical printing. She also creates eco-printed silk scarves.
Marta has been creating art for over 30 years. Since 2008 she has been a full-time textile artist, living and working in Tweed, Ontario. She has held solo shows and participated in juried group exhibitions, and she has received a number of awards. Her art is held in private collections across Canada.
Find Marta on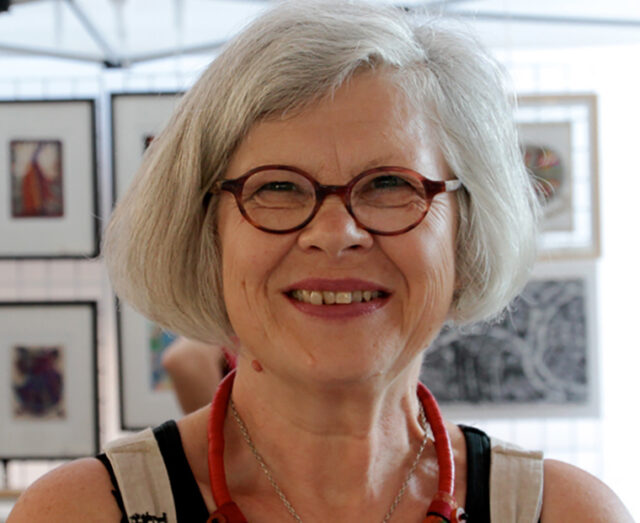 The organic evidence captured on silk documents the beauty, mystery, and healing properties of plant material. My work relates to Canadian nature in a very physical and literal way.