Bob Pennycook
I work with acrylics and oils on canvas or cradleboard and I'm currently experimenting with mixed media monoprints.
I've been a working artist for 25 years and my work has been featured in juried shows in both Canada and the United States.
I'm an elected member of the Society of Canadian Artists and I've taught art both in my home studio and throughout North America.
My work is part of collections in Canada, England, Japan, the U.S. and Costa Rica and I'm currently represented by Studio 87 in Perth, Ontario and Quinn's of Tweed, in Tweed, Ontario.
Find Bob on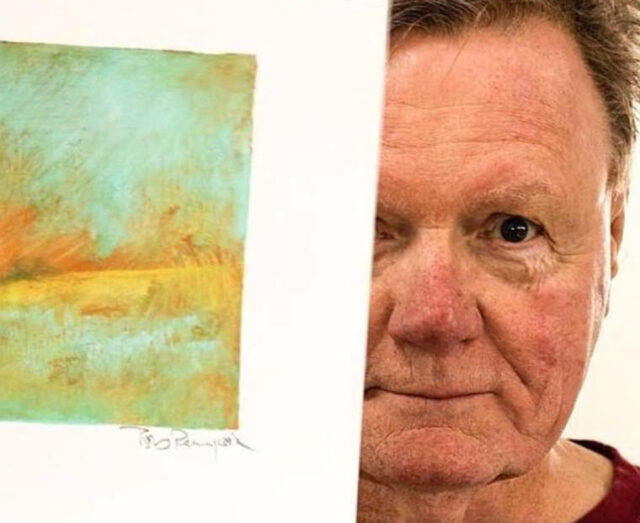 I'm inspired by the landscape that surrounds me. I live in the country where I can look out my studio door and see only forests and pastures. My art, then, is an expressive interpretation of the shapes, colors, textures, rhythm and patterns of that landscape.